News
DNV-GL certificate renewal
Our Type Approval certificate has just been renewed, now including the SeaCom 3000 and its accessories.
14th of March 2018

We are proud to announce the renewal of our DNV-GL certificate.
The type approval, originally obtained in 2010, is now updated to include the SeaCom 3000 and the new circuit boards AEXT16 and FIO4. The certificate is still including our range of telephones and intercom stations SC211, SC220, SC411 and SC421. View certificate as pdf: TAA0000054.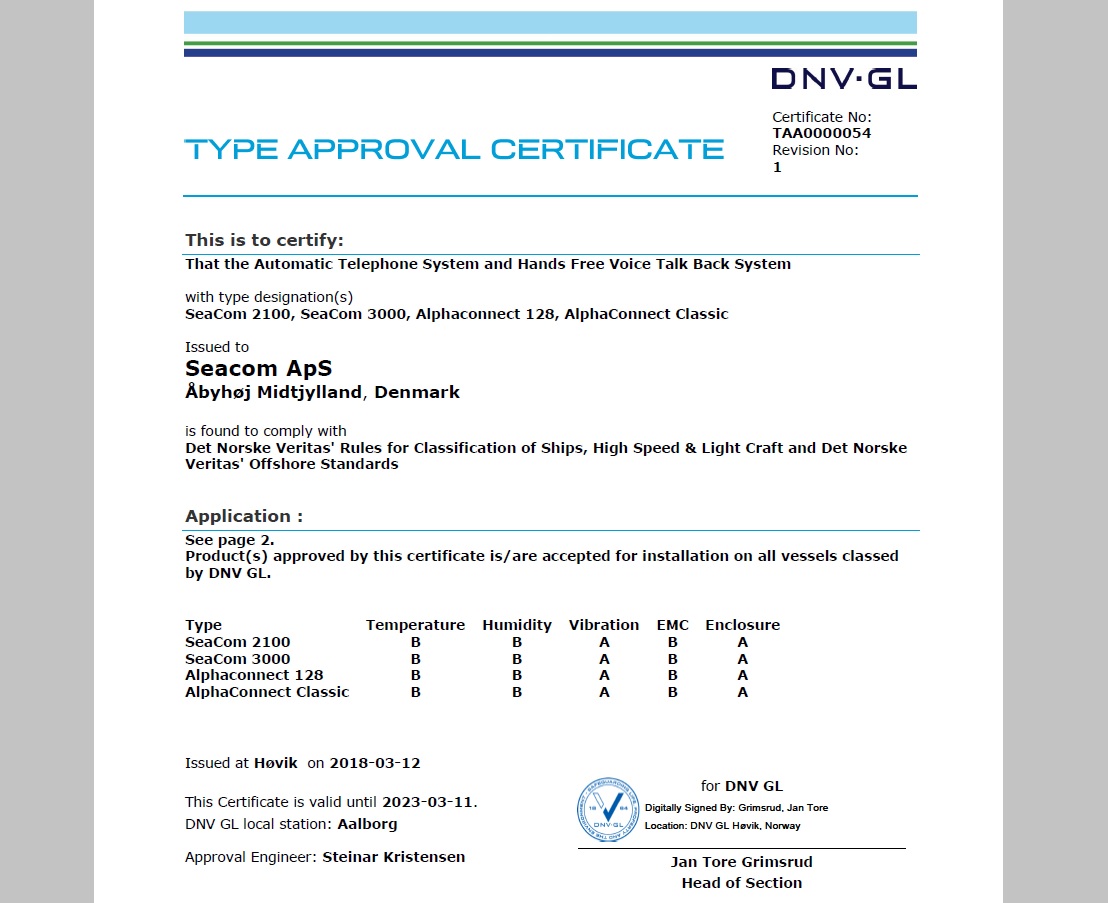 Free price list request today
Describe Your company, Your position and Your project, and we will revert with data, information and Our full price list.
Don't hessitate - it is completely free